Rating: BUY
Price Target: $175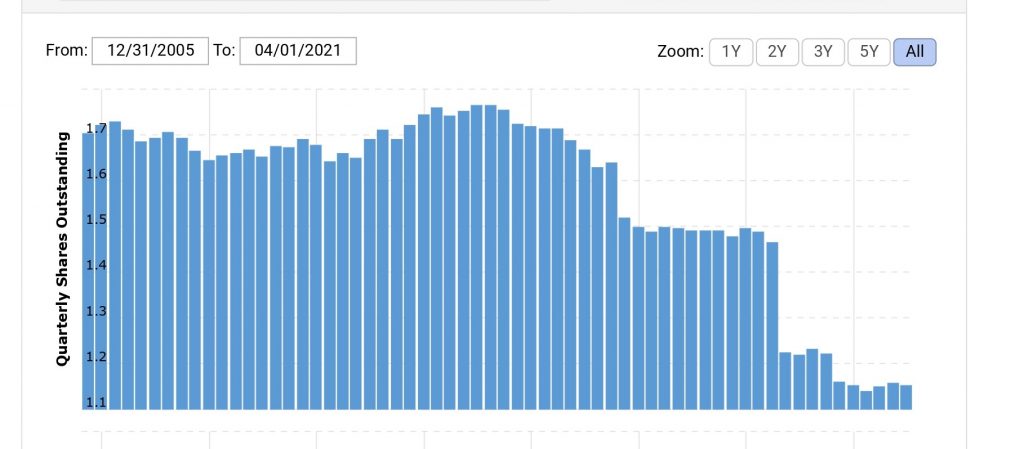 Qualcomm is well positioned for serious growth. It stands to handsomely benefit from $52 billion in US government aid to chipmakers. Expanding the US semiconductor industry, in particular, is one of the key provisions of the new act called the US Innovation and Competition Act.
Qualcomm's financials look equally good. Its current ratio stands at 2.02. It has over $11B in cash on hand. The amount of its outstanding shares has been steadily dropping.
It's latest quarterly revenue increased by 63% driven by chip sales. Qualcomm's QCT semiconductor business reported $6.47 billion in revenue, a 70% increase annually. Handset chip sales made up the bulk of that business, though it was also the slowest growing component. RF front-end was the fastest-growing QCT segment, up 114% annually to $957 million in sales. RF front-end chips are an essential part of 5G.
With the ever increasing size of the mobile market and rising chip sales, Qualcomm is well positioned to increase its margins in the foreseeable future.